Lee Silverman Voice Treatment Program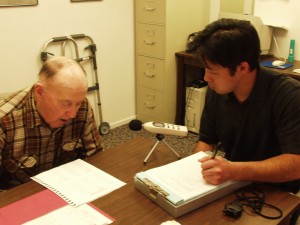 At Southwest Rehabilitation speech therapy, our therapists are trained to provide the Lee Silverman Voice Treatment Program for patients with voice and swallowing deficits.
The LSVT program was designed for patients with Parkinson's Disease as a way to strengthen the voice while training the patient to identify appropriate loudness levels for comfortable conversation. In recent years, more and more research has been published detailing the benefits of LSVT for patients who have difficulty swallowing. LSVT training has been shown to improve vocal intensity, tongue function, and improve airway protection during the swallow.
Learn more about LSVT, the variety of treatment uses, and the many patient benefits at their website: www.lsvtglobal.com.