Southwest Rehabilitation in North Bend provides inclusive, customized therapy services for children, adolescents, and adults.
Our therapists offer expertise in a variety of speech, language, voice and swallowing disorders and serve patients throughout the area.
All therapists hold master's degrees, are licensed by the State of Oregon and have received the Certificate of Clinical Competence (CCC) by the American Speech-Language-Hearing Association (ASHA).
Melody Sheldon, ClinScD., CCC-SLP
Melody Sheldon has over 30 years of experience in treating children and adults in a variety of settings. After graduating from Western Washington University in Bellingham, Washington with a Master's Degree and completed her externship at the Seattle Veterans Administration Medical Center, she recently completed her Clinical Doctoral Degree in Speech-Language Pathology at Rocky Mountain University of Health Professions in Provo, Utah. She is credentialed to perform LSVT, Lessac-Madson, Vital Stim and many others programs and procedures.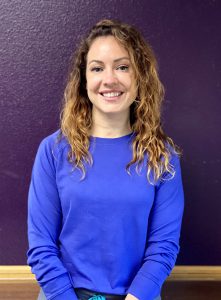 Stephanie Cooper, M.S. CCC-SLP
Stephanie Cooper graduated Summa Cum Laude from Northern Arizona University before completing her Master of Science in Communication Sciences and Disorders at Baylor University in Texas. Her practicum experiences in graduate school included outpatient rehabilitation, an early intervention clinic, a neurorehabilitation clinic and an elementary school. Her clinical interests include communication disorders in patients with stroke, head injury, neurological disorders, cognitive-linguistic disorders and adult swallowing disorders.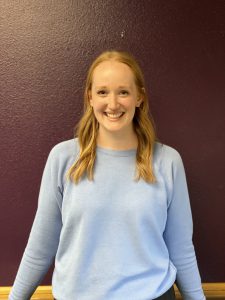 Elise Abel, M.A. CCC-SLP
Elise Abel is a graduate from University of Minnesota with a Master's Degree in Speech-Language Pathology.  Her special interests include infant and pediatric feeding, as well as language development with kiddos who have Autism. When Elise is not busy with patients, she likes spending her time outdoors – whether it's hiking or walking the beautiful coastal beaches. She also enjoys creating art, visiting with friends and the company of her cat, Mellie!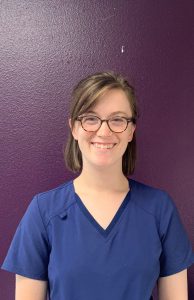 Julia Benson is originally from Massachusetts and completed her graduate program at the University of Kansas. She is interested in all aspects of speech-language pathology, though she is especially interested in voice, motor speech disorders, and fluency. In her free time, she enjoys singing barbershop harmonies, learning languages, and contra dancing. She is excited to see what the Oregon coast has to show her!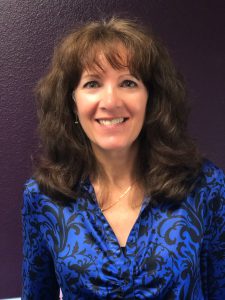 Rhonda Hayes, Office Manager
Rhonda Hayes manages our office ensuring that we are doing our best to meet our patient needs! She is the smiling face that greets you as you enter our office. She attends Southwest Oregon Community College and is currently working on her degree in Business.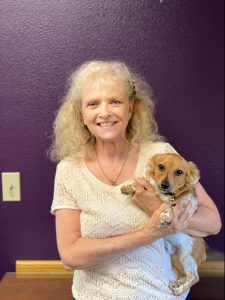 Suzie Calvert, Accounts Manager
Suzie Calvert manages insurance and billing needs for our office. She is the go to person for the behind the scenes financial aspects involved in rehabilitation care.